Fiona's Florist & Gifts

is committed to offering only the freshest floral arrangements and gifts. Visit our store and you will always be greeted with a smile and we will go the extra mile to make sure your gifts to the recipient will brighten up their day . We have extended our opening hours till 7pm so if you are rushing afterwork to visit your loved ones in Fiona Stanley Hopital we are here for you to grab a quick gift to bring up to them . We also understand life can get a little busy and we are here to take the stress out by organizing your order and having them delivered to your loved ones so they know you are thinking of them . Because we are situated on Fiona Stanley Hospital ground floor , we offer same day free delivery service.
Whether you make a purchase with us online , over the phone or instore , all our customers are important to us.
Our professional staff is dedicated to making your experience a pleasant one.
Here's just some of the many testimony our customers have messaged us . We are praised by many nurses , staff and volunteers aswell as bypassers and patients for our fresh florals arrangements and our unique gifts . Not only we are a unique little store , our prices are very reasonable . We are not here to rip you off but to provide friendly service and convenience and fast turn over of our flowers arrangements , hence our flowers are always freshly made everyday .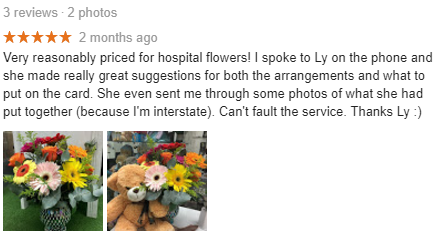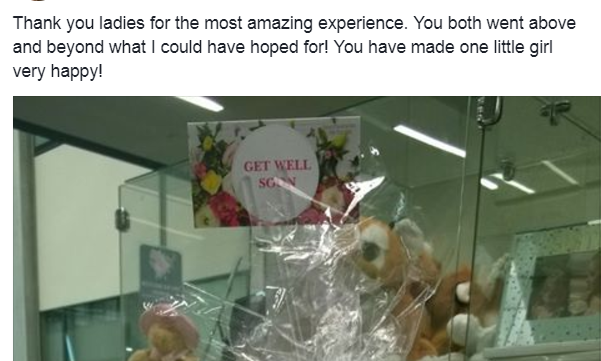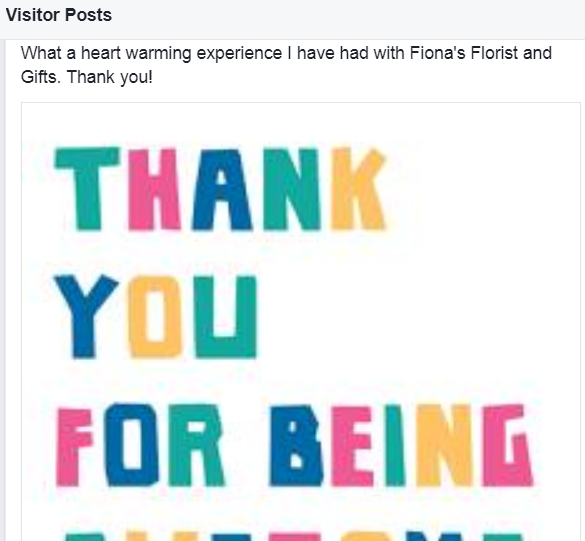 We also specialize in wedding florals . Our prices are very competitive in the wedding market . It wont cost you an arm an a leg . Contact us to get a quote for your wedding budget.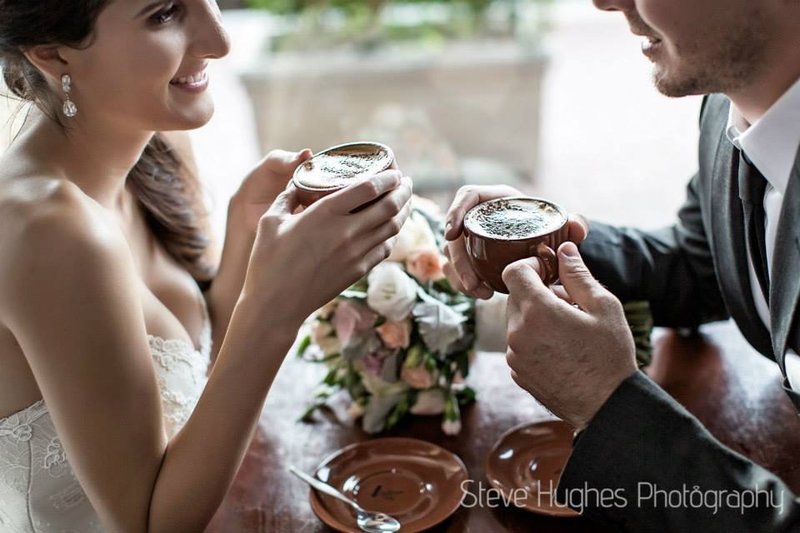 Due to popular demand we are now delivering to St John of god Murdoch hospital . Please make your delivery option to St John of God Murdoch at checkout. We will deliver on the day if orders are placed before 12 noon , otherwise we will deliver in our next day delivery run .
<iframe src="https://www.google.com/maps/embed?pb=!1m14!1m8!1m3!1d13524.242348042942!2d115.845057!3d-32.06761!3m2!1i1024!2i768!4f13.1!3m3!1m2!1s0x0%3A0x3e487eeaaa87a0db!2sSt+John+of+God+Murdoch+Hospital!5e0!3m2!1sen!2sau!4v1464147682969" width="600" height="450" frameborder="0" style="border:0" allowfullscreen></iframe>