WEDDING FAVORS : introductory offer
Comes ready packaged , 2 beans per packaging . Beans are engraved with MR on one side and other side MRS .
Beans will take roughly 7-12 days to sprout , make sure beans are placed near sunlight and soil are kept moist .
Pick up available within 1-2 days of placing your orders from our store. Let us know when you will be popping in to pick up your beans so we can have it ready for you . or call us (08 ) 9312 2212 . Payment can also be made over the phone
Delivery also available with extra cost . Postage available in Perth for $10 . Postage Australia wide subject to Australian Post . Please send us an email to fionasfloristandgifts@gmail.com for any questions or queries.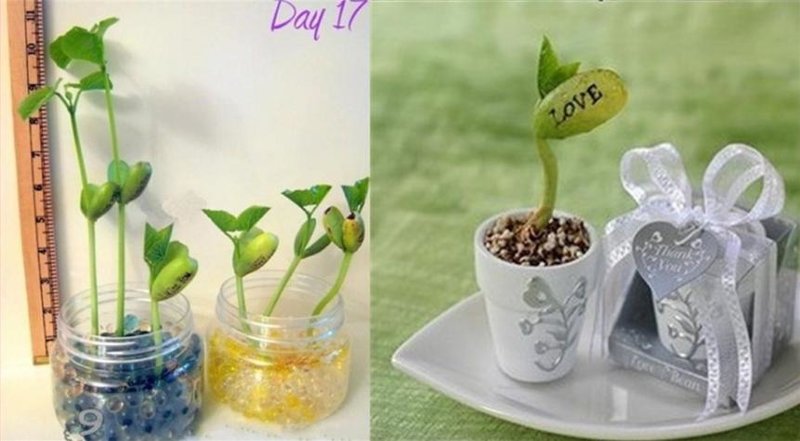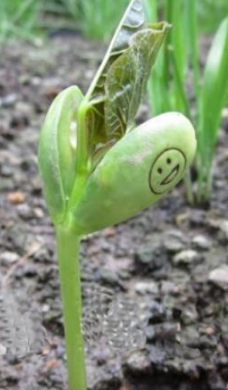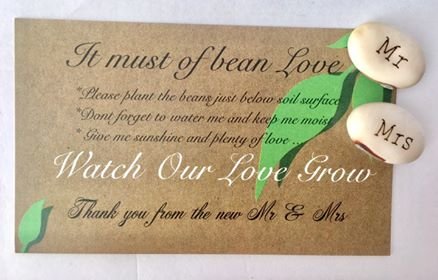 Reviews